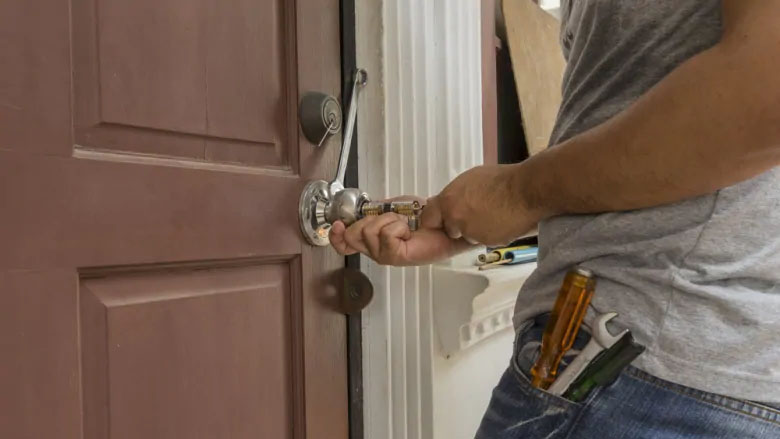 A Calgary locksmith(Lee Alderman- Always Affordable Locksmiths Ltd) says sales are soaring this year and it's linked to home safety concerns.
According to the Calgary Police Service's crime statistics, a residential break and enter happens every 2.4 hours.
One resident, Pauline Kolochuk says her home has been broken into on multiple times, and on one occasion her and her son caught the man in the act.

"He's like, mom! mom! there's a man in our garage!" she said.
"This man walks out — he probably heard my son yelling that the saw him — and he walks out and went right around the corner and left with my son's bike."
Kolochuk says neighbours in her northwest community have also been hit.
Lee Alderman, who has been a locksmith for more than 30 years, says homeowners are looking for more increased security and coming in more educated about high-end locks, as well as asking for commercial grade safes.
"The old 'key under the mat' mentality is gone for sure and people are looking to defend themselves more than they used to," he told the Calgary Eyeopener.
Alderman says this year, security window film sales have gone up around 400 per cent and and that safe sales have doubled.
"Our commercial sales have stayed the same, it's our residential sales that are climbing dramatically," he said. "People want to protect their valuables, they're scared, I'm assuming, that someone is going to come in and take their valuables."
He says his recommendations for Calgarians is to look more into preventative measures rather than reactive, which means purchasing deadbolts and high-quality locks.
"It's a deterrent and it just makes them want to go somewhere else," he said. "They're not there to work hard
---
The following interview with Lee Alderman was broadcasted on Sept-15th-2019 on CBC Calgary Eyeopener