Organize and customize up to 14 sets of keys.
• Fits standard legal filing cabinets or mobile file boxes.
• Comes with File-A-Key™ base unit, 14 key snaps with rings, tags and complete set of blank and pre-printed labels.
• Comes with small rectangular (#170) tags and blank labels as pictured.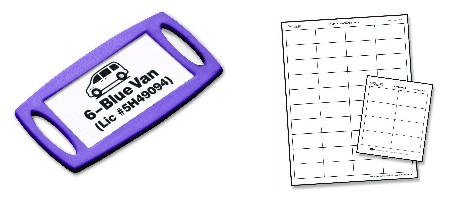 Size: 15-3/4"W x 6"L x 3/8"H
File-A-Key™ Includes: